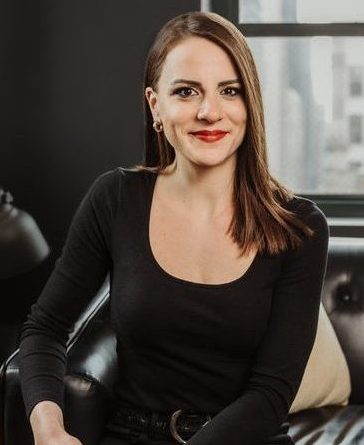 Contact
Tel: 312-436-1657 EXT 8
Email: atsabaz@chicagoclinical.org
Clinical Interests
Trauma and PTSD
Emotional Disturbance
Relationship Issues
Addiction
Life Transitions
Accepted Insurance Providers
BlueCross BlueShield PPO
Blue Choice Preferred PPO
Education
Okan University

Master of Arts in Clinical Psychology

Adler School of Professional Psychology

Doctorate of Clinical Psychology
About Aslihan
I work well with a diverse range of adults, couples, and families. As an immigrant woman, my multicultural awareness informs my therapeutic approach in terms of building connections.
I specialize in working with adults who are experiencing difficulties with making meaning of their struggles with trauma, depression, anxiety and interpersonal issues.
What I'm like as a therapist:
My therapeutic approach emphasizes how our most personal perspectives on life are informed by our past experiences. As a clinician operating from this perspective, I conceptualize every client according to an integrative stance, holding a detached way of being, guided by a strengths-based approach that respects the underlying fundamental unity of all people. As such, my ability to establish a strong therapeutic relationship and work collaboratively with diverse clients is easily my greatest strength. I strive to create an open environment that allows access to the meaning of our past experiences and explore their impact on how we think, feel, where we are currently in the present, and our hopes for the future.