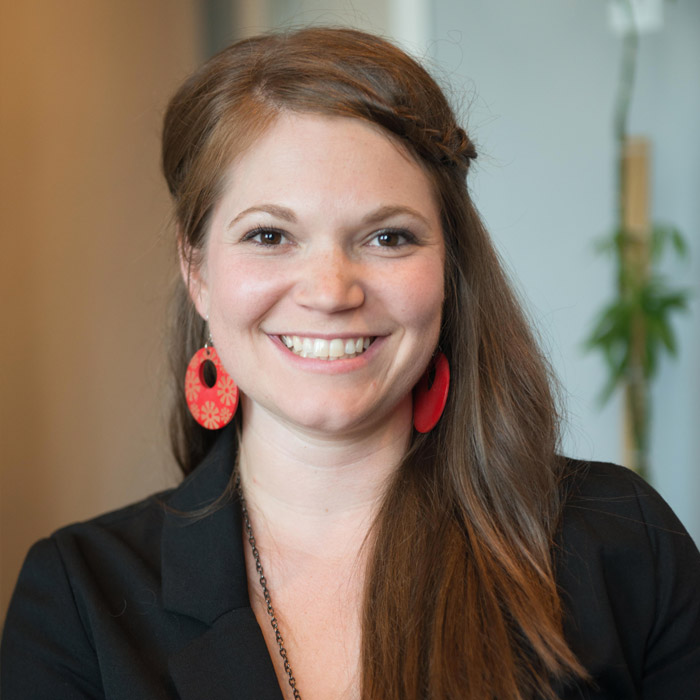 Contact
Tel: 312-436-1657 EXT 2
Email: etyrpak@chicagoclinical.org
Clinical Interests
Trauma
Anxiety
Depression
Life transition
Relational difficulties
Accepted Insurance Providers
BlueCross BlueShield PPO
Blue Choice Preferred PPO
Professional Benefit Administrators
Education
Graduate: Oakland University
Undergraduate: University of Michigan

MA in Mental Health Counseling, BA in Psychology
About Elizabeth
I am a Licensed Clinical Professional Counselor with my master's degree in Mental Health Counseling from Oakland University and my bachelor's degree in Psychology from the University of Michigan. Since completing graduate school, I have had an array of clinical experiences including community mental health, career counseling, and working with adults in individual therapy. In a prior life I taught English overseas for two years which impressed upon me the value of risk taking, courage, and being open and curious. These lessons continue to shape my perspective as a therapist and my work with clients.
Outside of the office, you can find me concocting meals without recipes and trying new coffee brewing methods. I am always on the hunt for new travel destinations and, interestingly enough, love spending time in airports.
I work well with adults – both those who feel more established in life and a career as well as those transitioning into adulthood looking for support and direction in actively addressing a variety of complex stressors. You may come in with an identified and acute problem, have a vague sense that something is off, or simply want to invest in exploring how the broader narrative of your life and experiences impacts your present.
I specialize in three broad areas: trauma/loss/abuse, life transitions, and anxiety and depression. I am particularly interested in the impact of trauma across the lifespan, distress in one's family of origin, and transitions in early adulthood. Additionally, I enjoy working with adults who want to focus on holistic growth and wellness and those looking to develop a stronger sense of self. I have specialized training in EMDR (Eye Movement Desensitization and Reprocessing), an evidence-based treatment for trauma recovery and can be applied to other mental health concerns as well. You can learn more about EMDR HERE.
What I'm like as a therapist:
As a clinician, I see my role as two-fold: 1) developing awareness around how you relate to yourself and the world around you, and 2) implementing appropriate skills to purposefully move towards your goals. I am committed to being warm, authentic, and engaged with you in order to create a safe and collaborative relationship. Technically speaking, I generally integrate elements of psychodynamic, cognitive-behavioral, and trauma-informed interventions into treatment. In practice, this means tailoring a plan with you that may include talk therapy, EMDR, in-and post-session activities to accelerate learning and engagement (you can't miss the whiteboard in my office!), and the integration of practical stress-reducing or self-care strategies.
EMDR (Eye Movement Desensitization and Reprocessing) has been growing in popularity since its creation in the late 1980s as a leading treatment for traumas of all kinds. I often get raised eyebrows from people when I tell them what the acronym stands for. I get it; it's long and doesn't easily explain itself. But, hang in there, because it is truly incredible and unique.
Read Post