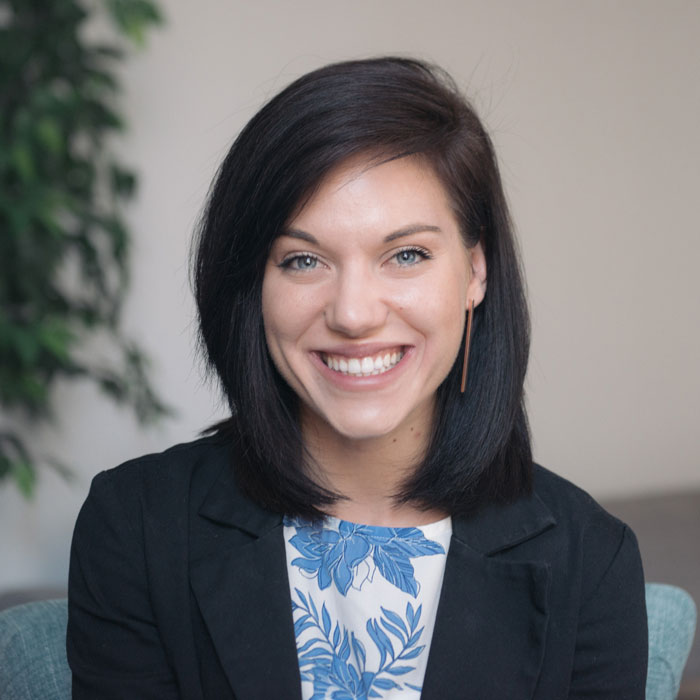 Contact
Tel: 312-436-1657 EXT 6
Email: jgentry@chicagoclinical.org
Clinical Interests
General anxiety and depression
Trauma and abuse recovery
Adjusting to life circumstances
Accepted Insurance Providers
BlueCross BlueShield PPO
Blue Choice Preferred PPO
Education
North Park University

Master of Arts in Counseling and Psychology
About Jessica
I completed my Masters degree in Counseling and Psychology from North Park University. I have had the privilege of working with a wide range of people from all walks of life in various roles. Some of which include teaching grade school, working in higher education, caring for dementia patients and their families, and serving in community development non-profits.These experiences have deepened my care for individuals across all stages of life. This care, along with the genuine belief that there is great potential for growth and healing in the context of a safe, trusted relationship, has led me to the counseling field.
Outside of the office, I am often enjoying spontaneous fun with friends, exploring the city, spending as much time outside as possible (when it's warm) and looking for any excuse to eat dessert and drink coffee.
I work well a variety of individuals, but typically with adults 18 years and older. I value working with clients from various backgrounds and cultures, and appreciate diversity in the human experience. I enjoy working with clients who are seeking therapy for the first time and supporting them through the process. Additionally, I also enjoy working with those actively seeking to make changes in their lives and who are open to deeper self-reflection in the process.
I specialize in supporting clients struggling with anxiety, depression, the effects of trauma and/or grief, and adjusting to life circumstances. I am interested in helping clients identify the way thought patterns are developed over time and the ensuing behaviors that come in response to them.  I am inspired by the space the therapeutic relationship provides to explore these themes and foster personal empowerment, growth, and transformation.
What I'm like as a therapist:
I believe strongly in the power of building a therapeutic relationship that is both genuine and purposeful. I therefore focus on being genuinely empathetic, kind, and supportive. I work collaboratively with clients to understand their goals for therapy, and broadly, their lives. My approach is integrative and varies based on client needs, but may include cognitive-behavioral, psychodynamic, and solution-focused strategies. Practically speaking, this often takes the form of evaluating and challenging thoughts, processing past and current relationships and experiences, and exploring meaningful connections and themes to increase a sense of empowerment.
People often come into therapy seeking change, whether a change in their circumstances, their relationships, or more broadly change in their overall emotional and mental well being. But in some form or fashion, the pursuit often is change, and rarely acceptance. In fact, the idea of acceptance alone may sound like it is in conflict with the hope of change. Even at its best, acceptance can come across to some as trite advice, and at its worst it may sound like an invitation to admit defeat. However, I have come to believe that when we learn the value of accepting where we are at and we develop the skills to give acceptance its proper space in our journey towards growth and change, it can actually sound less like giving up and more like freedom.
Read Post