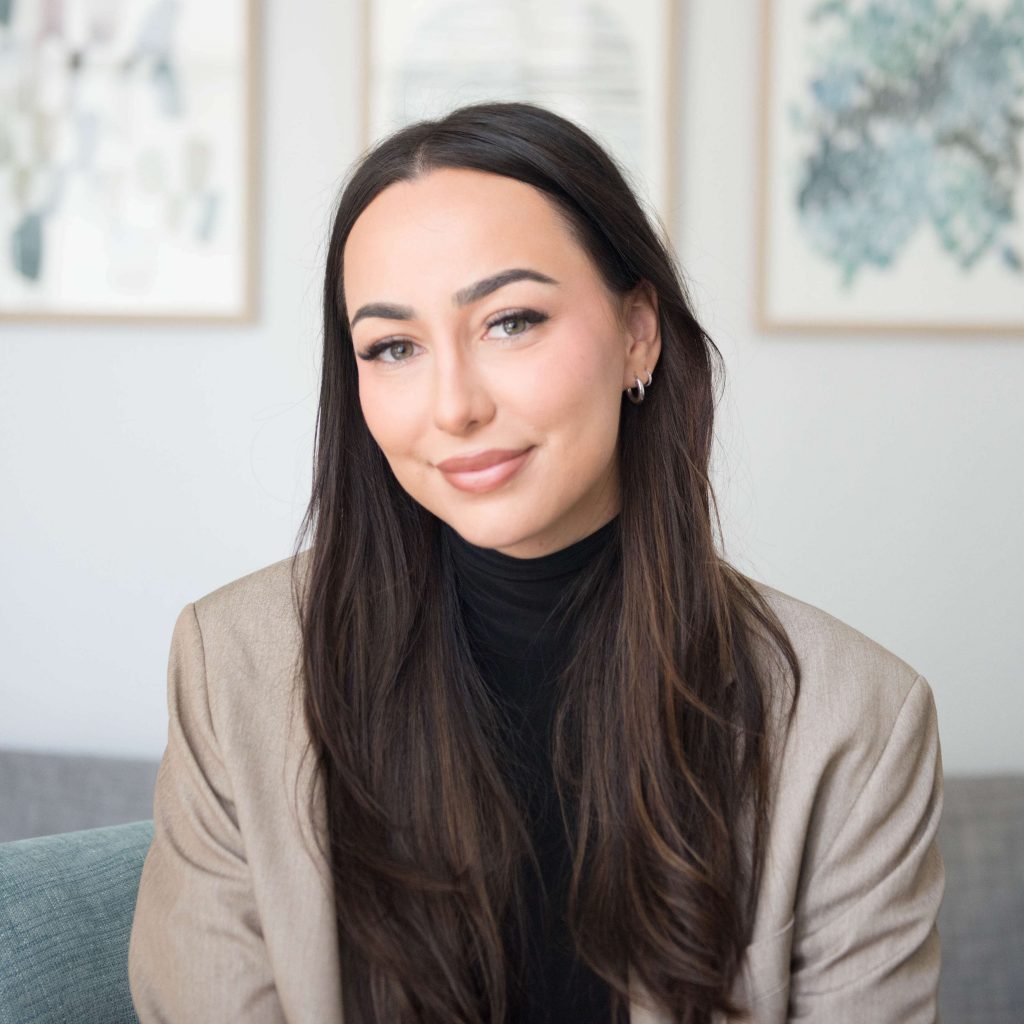 Contact
Tel: 312-910-8040
Email: kbadr@chicagoclinical.org
Clinical Interests
Interpersonal trauma
Abuse recovery
Relationship difficulties
Mood disturbance
Psychosis
Couples work
Accepted Insurance Providers
BlueCross BlueShield PPO
Blue Choice Preferred PPO
Education
Chicago School of Professional Psychology

Master of Arts in Clinical Psychology
I am currently in my fourth year of the clinical psychology doctoral program at The Chicago School of Professional Psychology. I consider therapy to be an interactive, reflective process of discovery that allows one to fully explore the meaning and impact of their experiences. Through the therapist-client relationship, this process reveals the client's desires and needs as well as any barriers that stand in the way of meeting those needs. I believe this knowledge helps us better understand how we can move towards experiences and relationships that are aligned with our authentic selves.
In my therapy training, I developed an ardor for working with adults who experience deep-rooted emotional concerns, relational wounds, trauma, and attachment issues. Such individuals may feel confined or limited by past experiences which have created feelings of fear and doubt. I work with clients to understand how their experiences have influenced the beliefs they hold about themselves, their relationships, and the world at large. Moreover, I encourage clients to fully explore the ways their patterns of approaching their lives may interfere with their ability to meet the desires and needs that lie behind their fear. This insight can help free us of our confinement and facilitate the reworking of the meaning we attach to our life experiences and the potential of our paths forward.
As a therapist, I like to listen to your story. As I learn about you, I will ask questions to support your self-reflection and together we will investigate the thoughts, feelings, and experiences you bring into each session. We will discuss how the past may play a role in your present self and relationships. Above all, my aim is to build a relationship with you that feels safe, present, and accepting, so that together, we can explore even the most complex of experiences. I believe all of this is necessary to restore the relationship you have with yourself, build stronger relationships with others, and develop a capacity to engage with life's dilemmas.