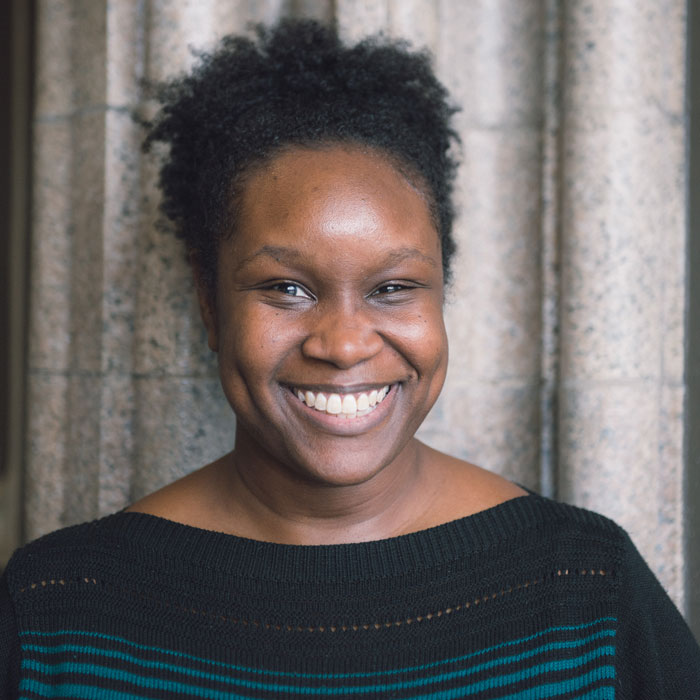 Contact
Tel: 312-436-1657 EXT 5
Email: tclomax@chicagoclinical.org
Clinical Interests
Depression and Anxiety
Familial/intimate relationship issues
Complex trauma
Accepted Insurance Providers
BlueCross BlueShield PPO
Blue Choice Preferred PPO
Professional Benefit Administrators
Education
The Chicago School of Professional Psychology

Master of Arts in Clinical Psychology
Doctorate of Psychology
About Tiffany
I completed my doctoral degree in Clinical Forensic Psychology at The Chicago School of Professional Psychology and obtained my Bachelor of Arts degree in Psychology from DePaul University. Prior to joining CCA, I worked in a variety of settings including, corrections, community mental health, outpatient forensic clinics, inpatient psychiatric facilities, and higher education.
Additionally, I strive to maintain ongoing engagement in professional development opportunities. I am a member of the American Psychological Association, American Psychology-Law Society, Illinois Psychological Association, and the Association for Black Psychologists. In my free time, you can find me stretching out in a yoga class or lifting weights in CrossFit.
I have a wide variety of experience working with diverse children, adolescents, and adults in both individual and group therapy. Furthermore, I also have an interest in working with couples throughout all facets of the relationship.
I work best with adolescents, adults, and couples in any stage of development and going through any difficult transition within life. Typically, my clients are interested in exploring familial and/or intimate relationship patterns, processing thoughts, feelings, and behaviors as they relate to difficult transitions in life, developing positive coping skills, increasing insight and awareness related to symptoms, and working toward developing healthy attachment and communication patterns.
My three main areas of clinical focus are depression and anxiety, familial/intimate relationship issues, and complex trauma. Furthermore, I also treat substance use, women's issues, severe mental illness, intimacy/infidelity, divorce, grief/loss, issues related to sexuality and sexual orientation, as well as issues related to the intersectionality of race and gender.
What I'm like as a therapist:
When I think about my therapeutic style, one word usually comes to mind: trauma-informed. My approach to working with clients also utilizes an integrated approach of psychodynamic, family systems, feminist theory, and cognitive-behavioral interventions. Thus, therapy sessions can vary for different people. Some people may prefer traditional talk therapy where they can process their thoughts and feelings, while others may want to work toward building and practicing coping skills in session. Some clients want to explore maladaptive relationships patterns, while others may prefer to seek insight and awareness regarding the intersectionality of race, gender, and sexuality.
Overall, I believe that optimal functioning is achieved when we can work to connect the past and present. I strongly believe in the fundamental strength of each person. Thus, I work to incorporate empathy, compassion, and humor to help you reach your fullest potential.
Typically, when people say *anything* is the new black, they are usually inferring that something has become suddenly popular or fashionable. Signature prints are the new black. iPhones are the new black. And yes, even the color orange is the new black. But what about antiracist ideology and behavior? In the wake of the tragic murders of Ahmaud Arbery, Breonna Taylor, George Floyd, Rayshard Brooks, and countless others, terminology related to police brutality, institutional racism, and anti-blackness are being introduced to the lexicon of white people. You've probably seen an increase in public statements from your favorite brand showing solidarity with the Black community. But, how can we be sure these companies are practicing antiracist behavior behind the scenes as opposed to joining a popular trend?
Read Post