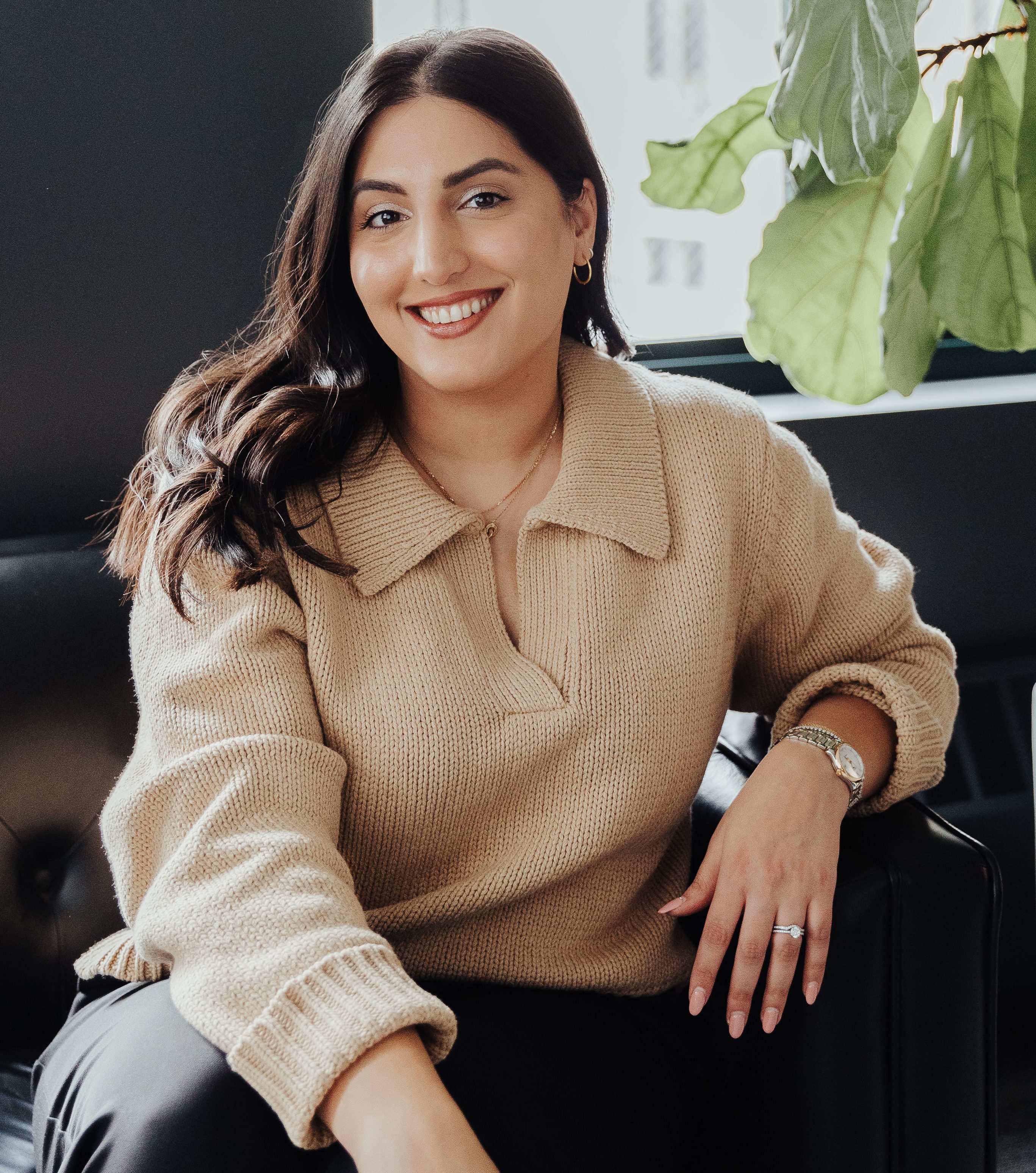 Contact
Tel: 312-436-1657 EXT 5
Email: mjan@chicagoclinical.org
Clinical Interests
Anxiety and depression
Relationship difficulties
Interpersonal trauma
Identity and multicultural concerns
Religion and spirituality
Couples work and premarital/marital counseling
Accepted Insurance Providers
BlueCross BlueShield PPO
Blue Choice Preferred PPO
Education
The Chicago School of Professional Psychology

Master of Arts in Clinical Psychology
Doctorate of Clinical Psychology
I completed my doctoral training at The Chicago School of Professional Psychology in the city of Chicago. My doctoral dissertation explored young Muslim-Americans' experiences and expectations of non-Muslim psychotherapists. It was a step towards understanding, dispelling misconceptions, and reducing the burden on Muslim-American clients to "explain." It is an added piece to the field's literature regarding multicultural and intersectional identities. 
As a clinician, I have worked with diverse populations across a multitude of settings (e.g., large hospitals, private wellness centers, assisted living, neuropsychological services and college/university counseling centers). Services I have provided span from individual and group therapy to neuropsychological assessment, outreach programming and consultation. My experience thus far has secured my clinical areas of interest which include navigating identity and multicultural issues, family-of-origin or relationship problems, existential events (e.g., grief/loss, life/death, meaning and purpose), interpersonal trauma, boundary setting and emotion regulation, as well as religion and spirituality. 
Having lived, worked and interacted with individuals from all over the globe, I feel equipped with an 'off-the-bat' sensitivity and competency with regards to multicultural and diverse issues, perspectives, and ways of life. I apply this open worldview to my relationships with my clients. 
When I am not in the office I enjoy spending time with loved ones, traveling, keeping tabs on all the great food in the area, online window shopping and indulging in a bit of reality television.
I work well with young-adults and adults, however, I believe my professional and personal experiences have equipped me with the skills to work with individuals across the lifespan. Additionally, I connect with those who are seeking both a listening ear and a space where they feel safe enough to voice their concerns, work through conflicting thoughts and feelings, and be challenged. Those who are also open to "getting deep" and exploring not just symptom reduction, but emotional awareness, insight and the inner workings.
My clients often approach me with:
Multicultural issues

Identity development and concerns

Family-of-origin and relationships (dynamics, birth order, attachment)

Existential concerns and events (grief, loss, etc.)

Religion and spirituality

Interpersonal functioning (boundary setting, emotion regulation)

Systemic issues and concerns

Gender roles and dynamics

Couples work and/or premarital and marital counseling

Immigrant and 3rd culture experiences

Lived experience of 1st born or eldest daughters
What I'm like as a therapist:
The therapeutic relationship, I believe, is at the foundation of my work. As this continues to build, clients can expect to be validated, understood and challenged in a way that is cognizant of their goals, personality and well-being. This is crucial for an individual's experience of feeling seen, heard, and comfortable while in the process of exploration and healing. 
I aim to use my client's commitment and strengths to facilitate balance in their lives. Whether this be the balance between asking for help and building skills to take on challenges individually, or the balance between needing validation from those around you and empowering yourself. Listening to people's stories, holding their pain, using myself as a tool to care for others is what excites me and motivates me.
Last, I do not shy away from an appropriate use of humor!